Our work is as important as our Team. We have talented, driven members that make our business what it is today. We all have high standards for each project that comes through the door.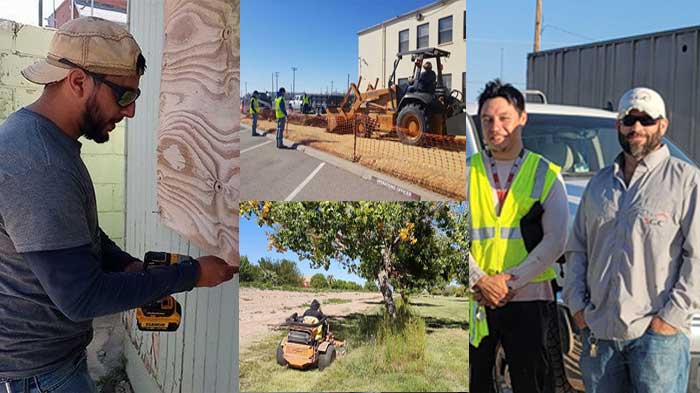 Is to provide extraordinary service at every opportunity by exceeding expectations of timeliness and quality at the most competitive pricing in the industry. We have over 20 years of combined experience providing reliable and quality work.
From Construction and Janitorial,  Rehab and Restoration, Grounds Maintenance and Site Management
We are Your One Stop Shop!
Grounds Maintenance    
Skilled Maintenance
Tree Removal    
Vegetation Pruning
Trimming Services
Edging Services
Property Violation Corrections
Door / Locksmith Services    
Eviction Clean-Out/ Unit Turnover
Property Preservation
Plumbing Repairs
Electrical Repairs
Drywall / Ceiling Repairs    
Painting
HVAC Preventative Maintenance     
Janitorial / Housekeeping
Roof Maintenance and Repairs     
Flooring Maintenance and Repairs     
Post Construction Cleaning
Demolition